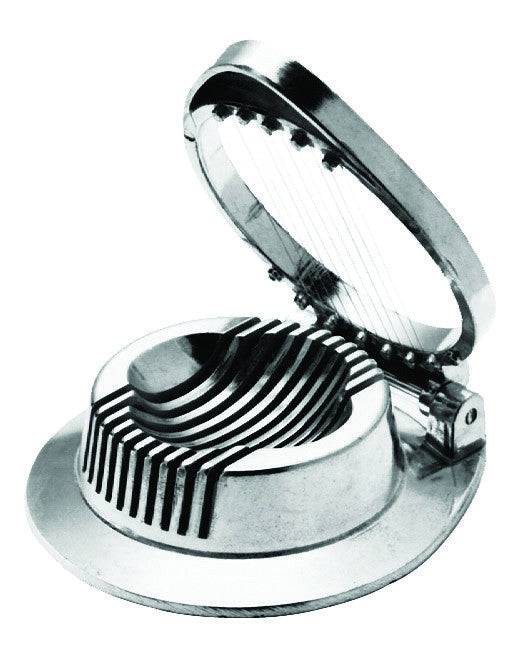 Egg Slicer with Stainless Steel Wire and Cast Aluminum Body
This egg slicer is ideal for quickly slicing eggs, firm mushrooms, kiwi, bananas and ripe strawberries for simple garnishes. Its durable, rust-resistant wires have amazing cutting power. Durable and long lasting food-safe aluminum and stainless steel construction. Hand wash.
Height: 1.25''
Width - 4.75''
Depth - 4.25''
To use, simply lift the top half to open, place food in center section of base and gently push down on top to slice through food.