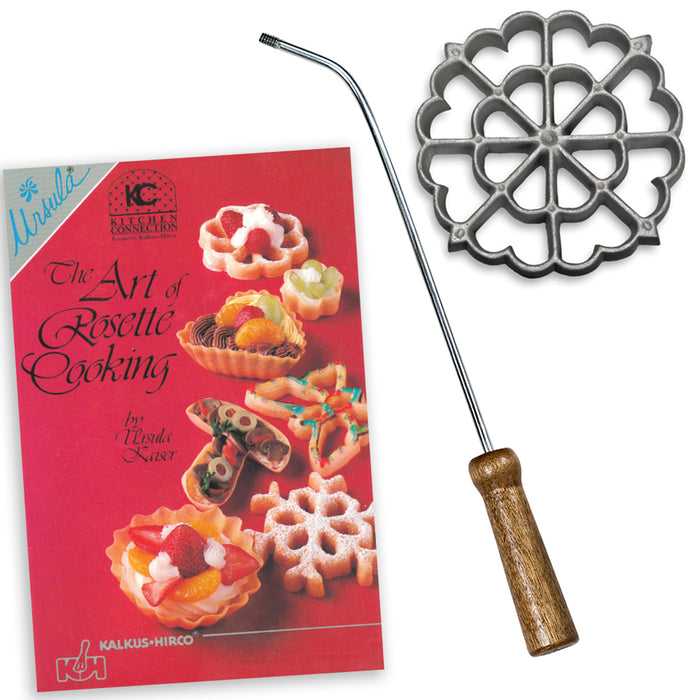 3-Piece Geometric Rosette Set
Enjoy this geometric European rosette iron with handle and recipe book. Rosette mold measures 4 inch diameter x 0.5 inch deep.
Crisp rosettes, an Old World tradition from Scandinavia, Spain, and Northern Europe, now have become popular the world over. Easy and fun to make as light and lacy cookies, dessert shells and even decorations, rosettes delight the child in everyone.
We offer many different shapes and sizes of rosette irons to celebrate your special occasions and holidays or just for fun. All of our rosettes fit the provided handle, so adding new irons to your collection is easy. Made in the USA of high-quality, hand-cast, food safe aluminum.