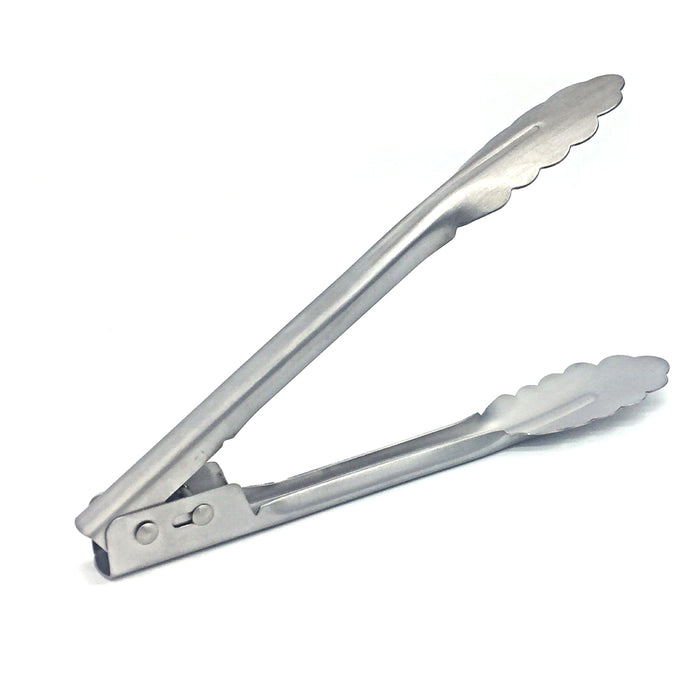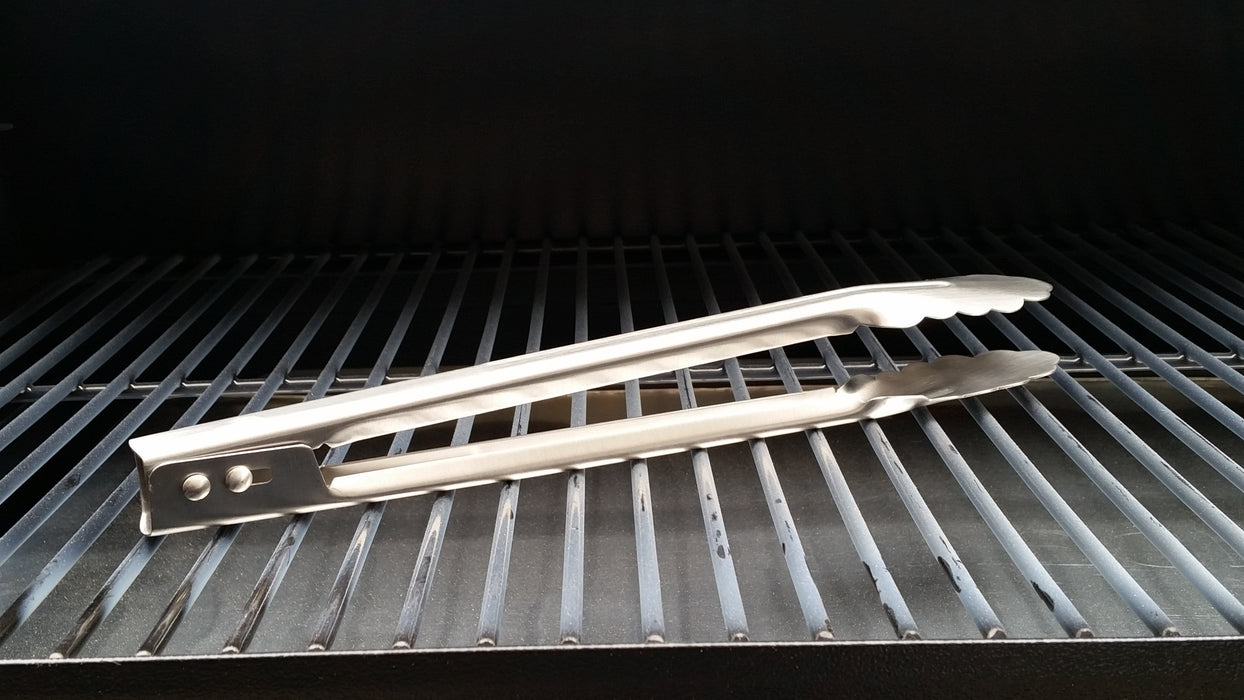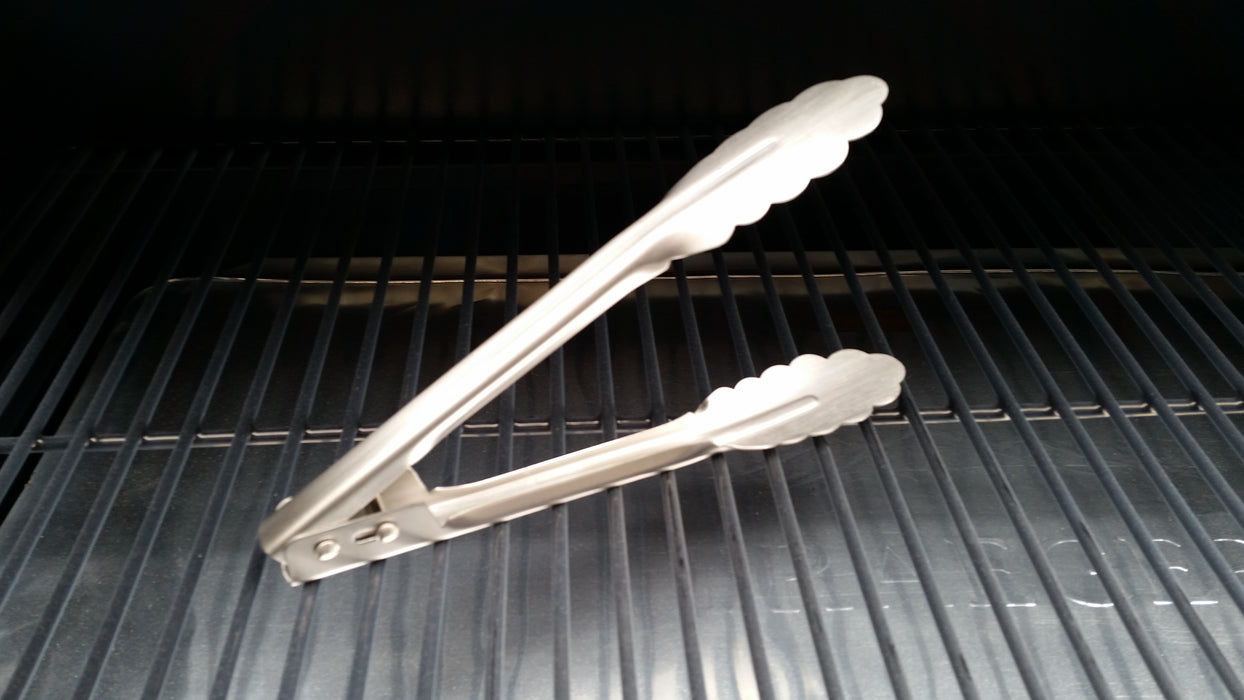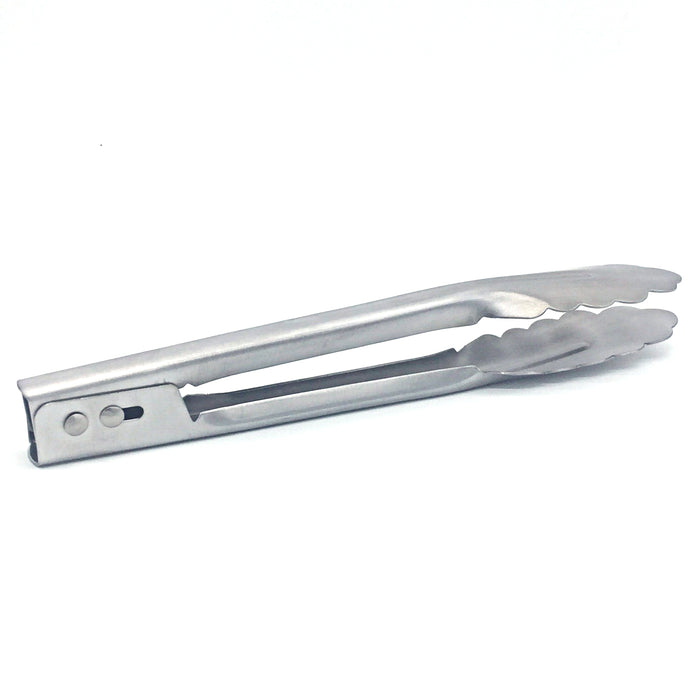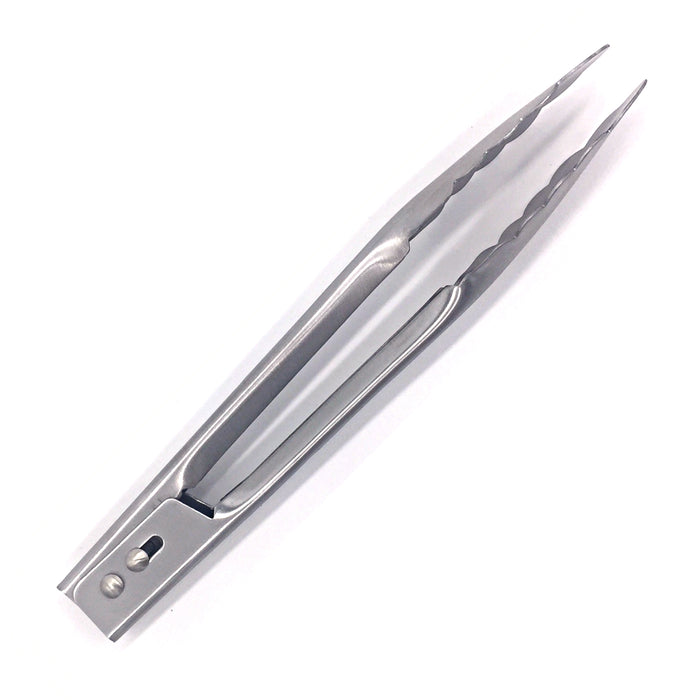 9 Inch Stainless Steel Locking Tongs
Kitchen Supply's trusted 9-inch locking tongs are the kitchen utensils used by the commercial foodservice industry for heavy use. Made to meet the high quality expectations of a restaurant or commercial kitchen, they work just as well for at-home cooks and grilling aficionados. Use for food preparation, cooking, and serving.
9-Inch Length Allows for Controlled Movement when Cooking

Locks in Closed Position for Space-Saving Storage, Convenient One-handed Operation

Constructed of Durable, Heavy-duty Stainless Steel that's Dishwasher Safe and Easy to Clean

Wide, Clam-Shaped Tong Head for Versatile Use

Available in 9 or 12 inches long so you can easily maneuver or flip hot food at a safe distance from the heat.
Simple, one-handed locking mechanism means you can easily lock the tongs closed and slip them into your apron pocket, dishwasher, or drawer for space-saving storage.
Dishwasher safe so you never need to worry about hand washing.
Item: 2052
Item Weight: 3.52 ounces