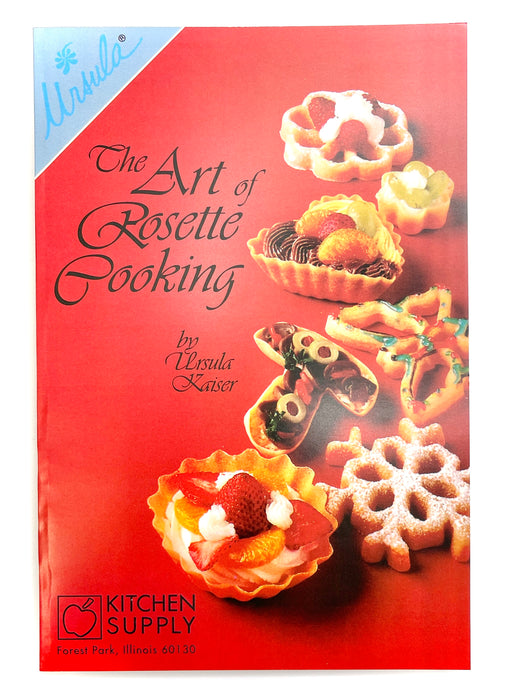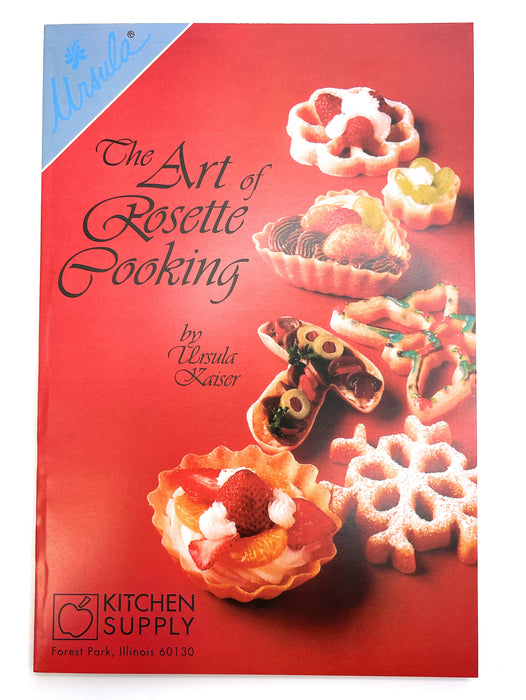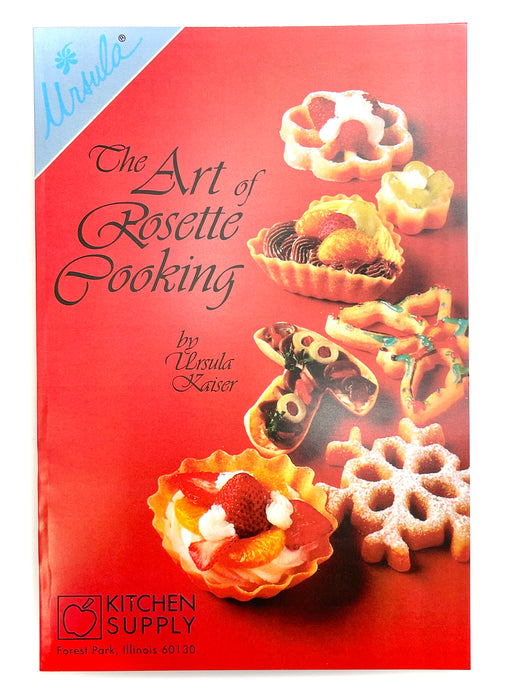 The Art of Rosette Cooking Recipe Book
Rosettes are a dessert that originated in Europe and have found popularity worldwide. They are cookie-like pastries that are deep-fried and commonly have the edges dipped in frosting or sugar.
This book includes recipes for sweet and savory rosette batters and fillings for unique appetizers and desserts.
To make a batch of your own, attach one of our rosette irons to a handle (sold separately) and heat in hot oil. The mold must be seasoned before use to ensure the easiest release.  Dip the hot rosette iron into the batter and put it back in the hot oil until a crisp shell is created.