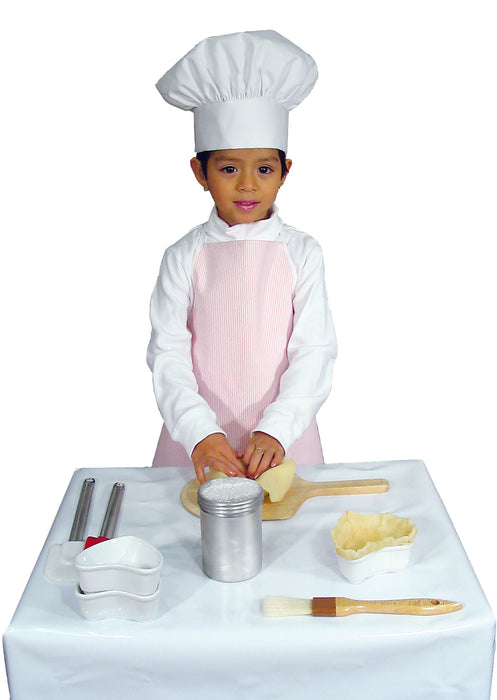 Child's Apron in Pink Stripe
Looking for an apron that's fit for your pint-sized chef? Look no further than this child's pink pinstripe apron! It's perfect for preschoolers up to preteens, and features a loop string neck and ties in the back for a nice, comfortable fit. Whether they're playing dress-up, crafting, baking or just helping out around the house, this apron is sure to make any child feel like a real pro in the kitchen!
The perfect child-size apron for play, costumes, crafts, baking, and more.