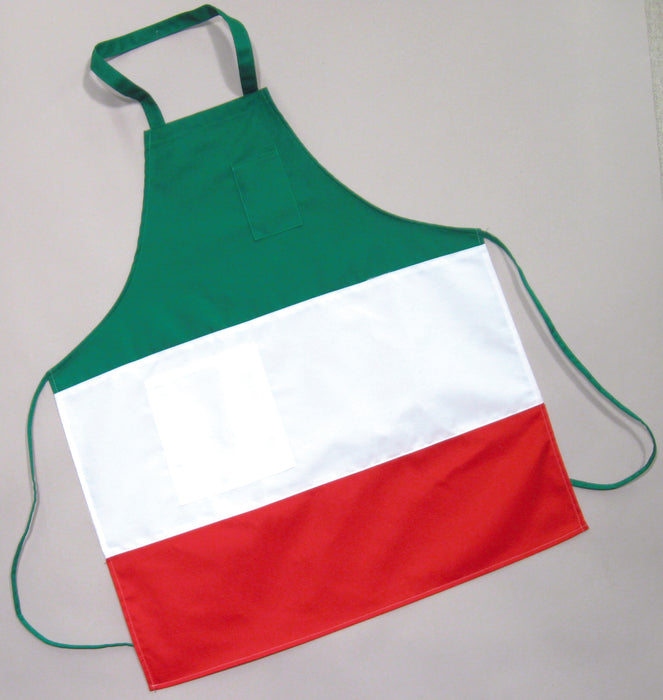 Whether you're a chef or a home cook who loves to experiment, this Italian Theme Bib Apron is the perfect addition to your kitchen ensemble. 

The fixed neck and full-length design provide maximum protection from cooking splatters and spills, while the stylish 3-panel color scheme gives you a touch of Italy in your own kitchen. Whether you're whipping up a batch of homemade pasta or roasting a tenderloin, this apron will keep you looking sharp.

So don't wait - add an Italian Theme Bib Apron to your cart today and add some flavor to your cooking!