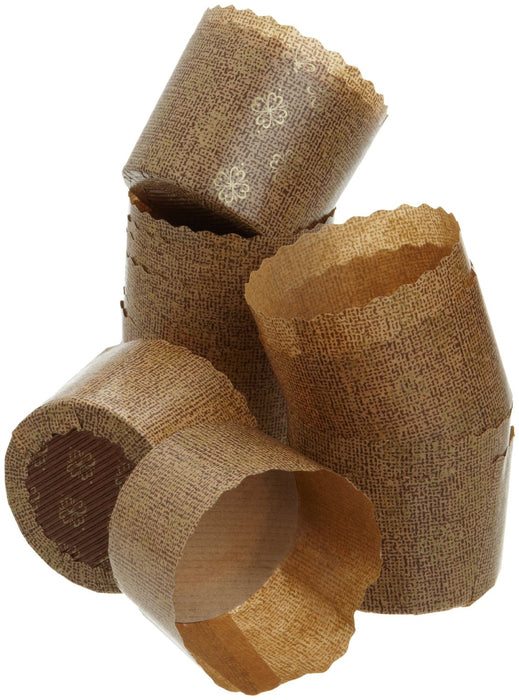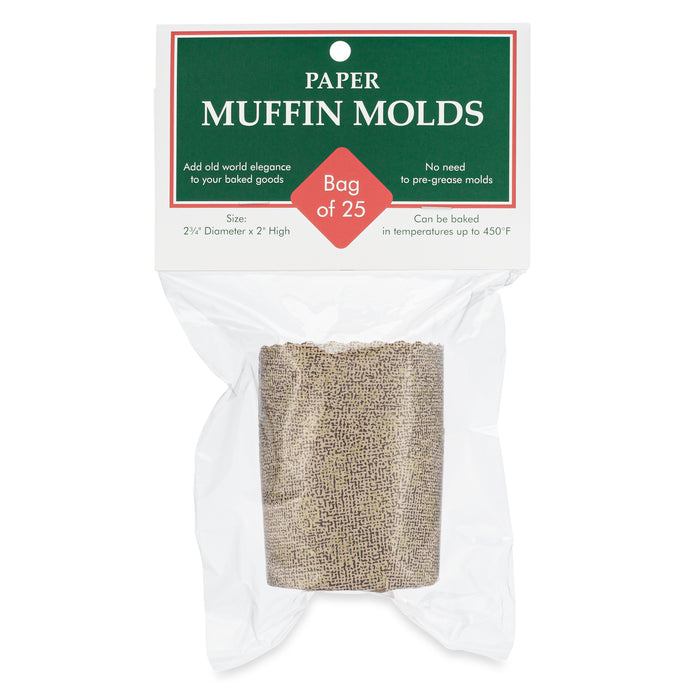 Paper Muffin Cupcake Molds 25-Pack, Brown/Gold Pattern, 2.75-Inches W x 2-Inches H
Paper Muffin Cupcake Molds, Set Of 25, 2H x 2.75W. 
This pack of 25 round muffin cups add old world elegance to your baked goods. There's no need to pre-grease the molds and they can be baked in temperatures up to 450 degrees F.  Each mold measures 2.75 Inches in diameter and is slightly taller than a standard pleated cupcake paper.  The elegant pattern upgrades the presentation of baked goods making the at-home baker look like a commercial bakery.
For baking 2.75 inch by 2 inch high cupcakes or muffins

Perfect for home-baked gifts

No need to pre grease

Luxurious brown / gold scroll pattern

Product Dimensions:  2.75

 x 2.75 x 2 Inches Each
Package Dimensions: 3 x 6 x 8 Inches
Paper Muffin/Cupcake Molds, Set Of 25, 2H x 2.75W Each