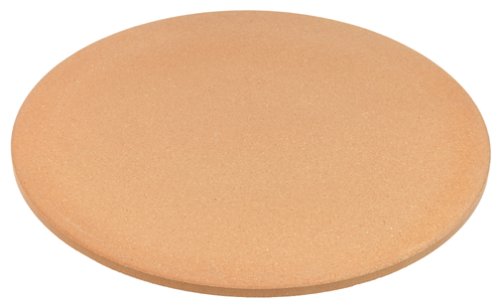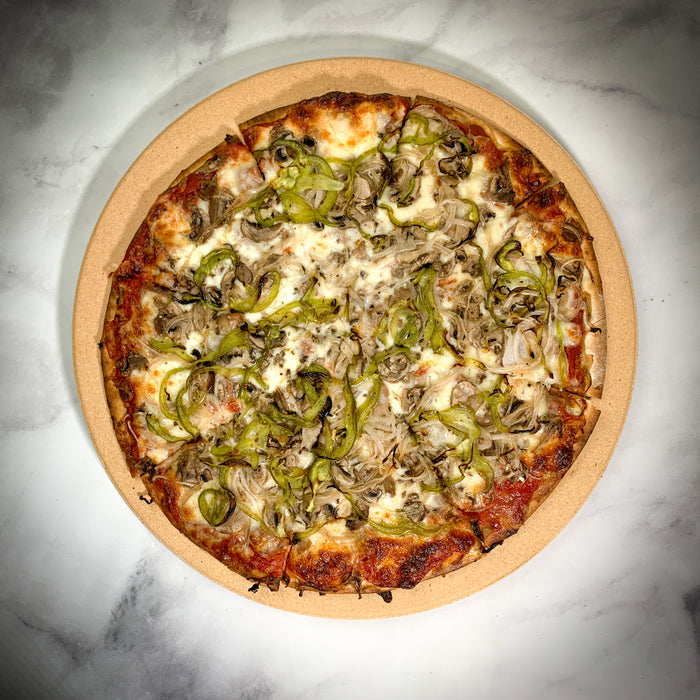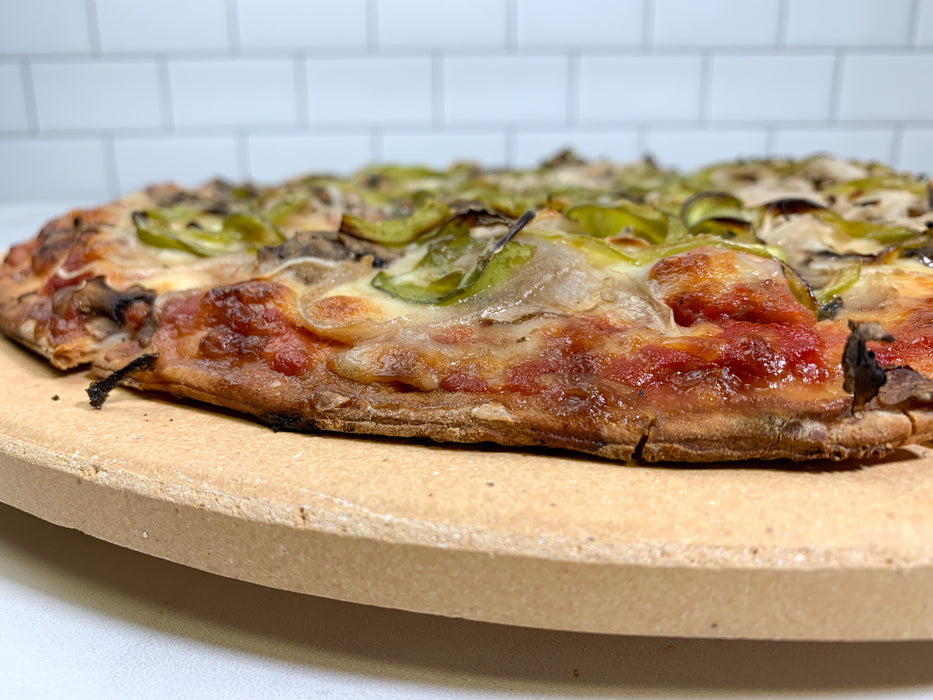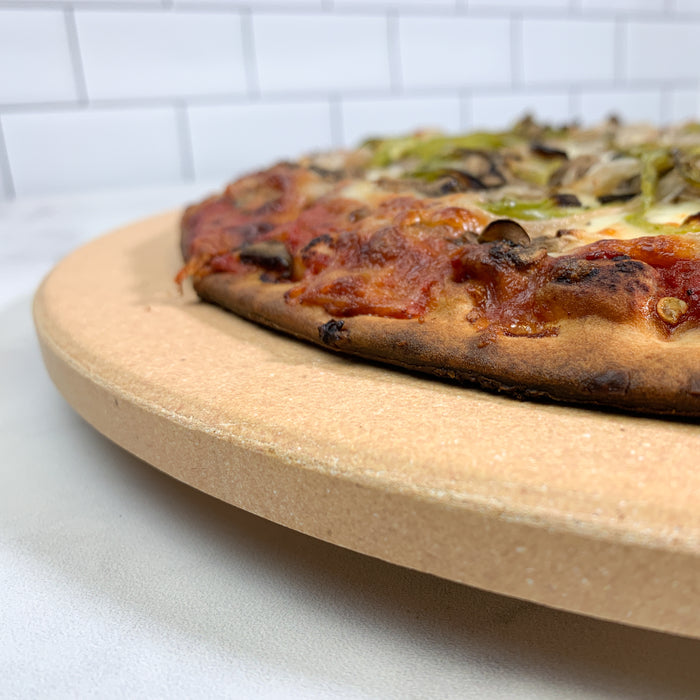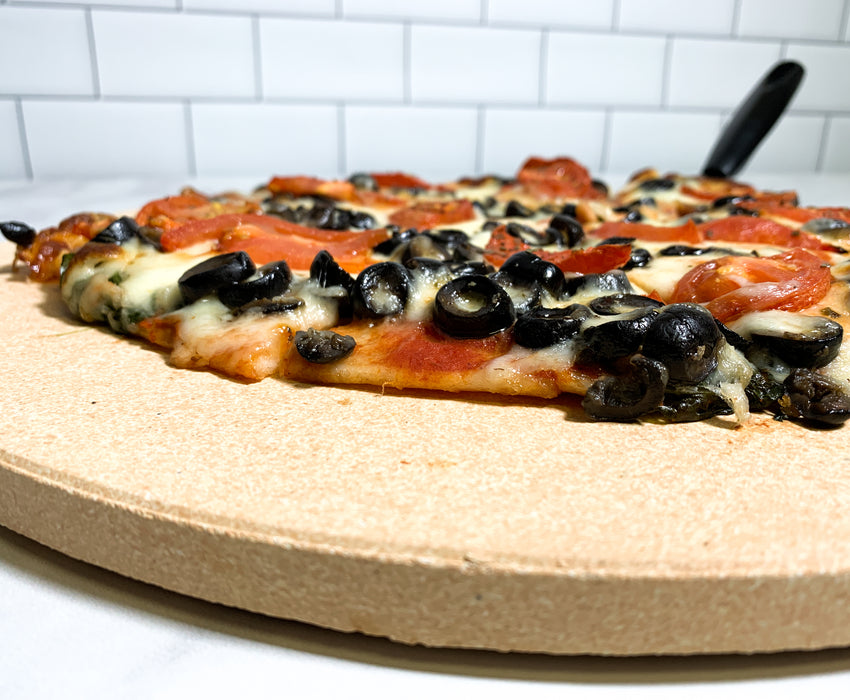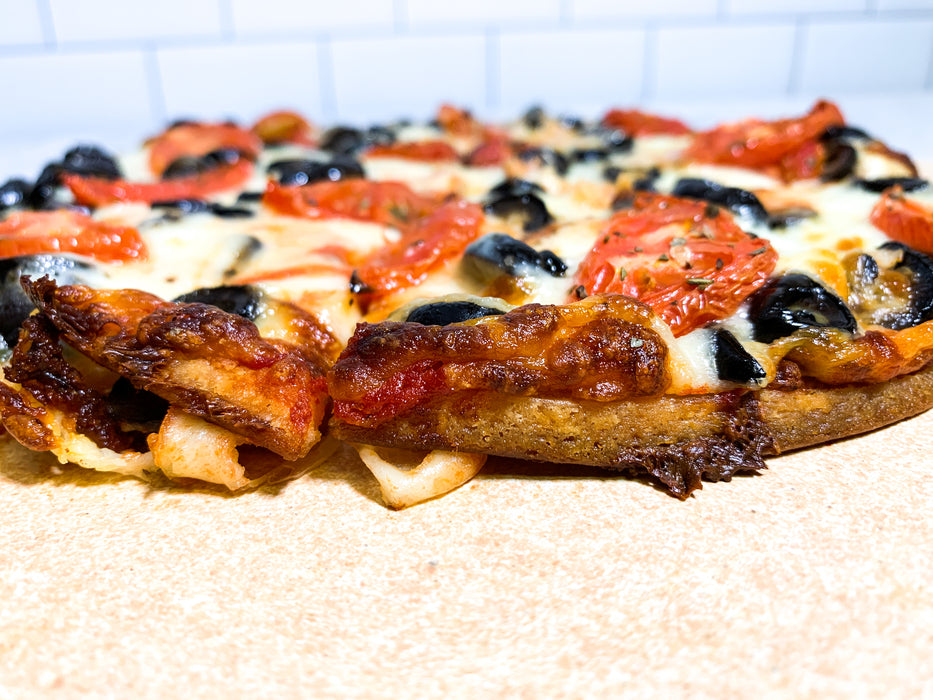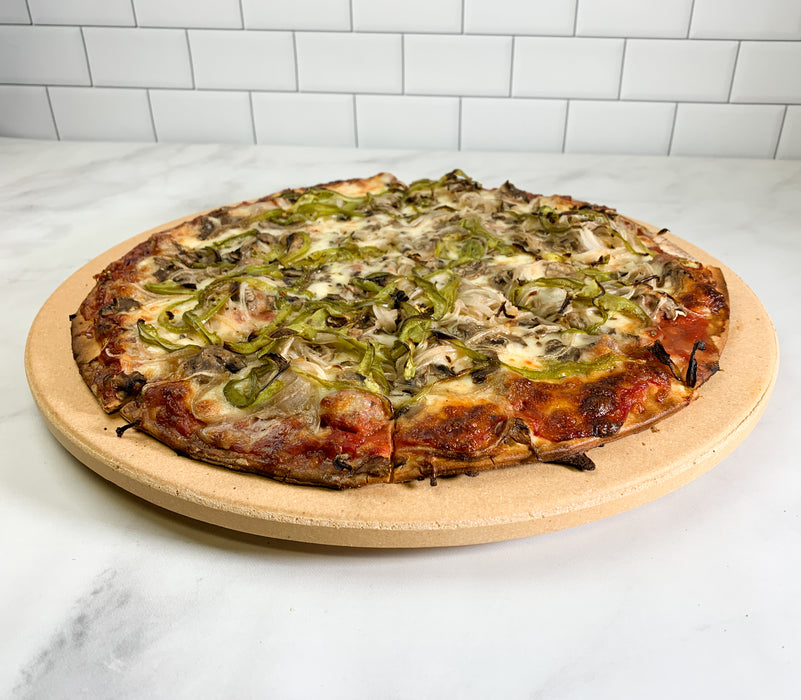 Pizza Stone, 16 Inch Round Cordierite
The Original baking stone for home use, this pizza stone is thicker than many other stones available and made of a special blend of lead-free clays, it has a porosity and heat retention that is unmatched for giving a delicate, crispy, restaurant-quality crust to any pizza, focaccia or bread in a standard home oven or grill. Just like cooking in an old stone oven.
 Can be used with care on the grill for perfectly grilled outdoor pizza on a charcoal grill, gas-fired grill, or pellet smoker. Simply heat the stone on the grill grate for 30 minutes with the grill cover closed. When the stone is roaring hot (+500-600 degrees F), slide the pizza onto the stone with a pizza peel and cover.  Watch closely as pizza will bake in just a few minutes.
Oven and Grill Safe to 2000 degrees F
Molded-in "Feet" Provide Air Circulation
Proudly Made in the USA
A pizza stone is a flat, round piece of cordierite that is used to bake pizza. It absorbs heat and transfers it evenly to the pizza dough, resulting in a crisp, thin crust pizza. The stone can be placed either directly on an oven rack or grill. For best results, preheat the pizza stone for at least 30 minutes before adding the pizza. When you are ready to bake, dust the stone with cornmeal or a light dusting of semolina flour to prevent sticking. Then, add your pizza and bake according to your recipe instructions. Keep in mind that pizza stones can also be used for other foods, such as flatbreads and biscuits. So don't be afraid to experiment and see what else you can cook up.