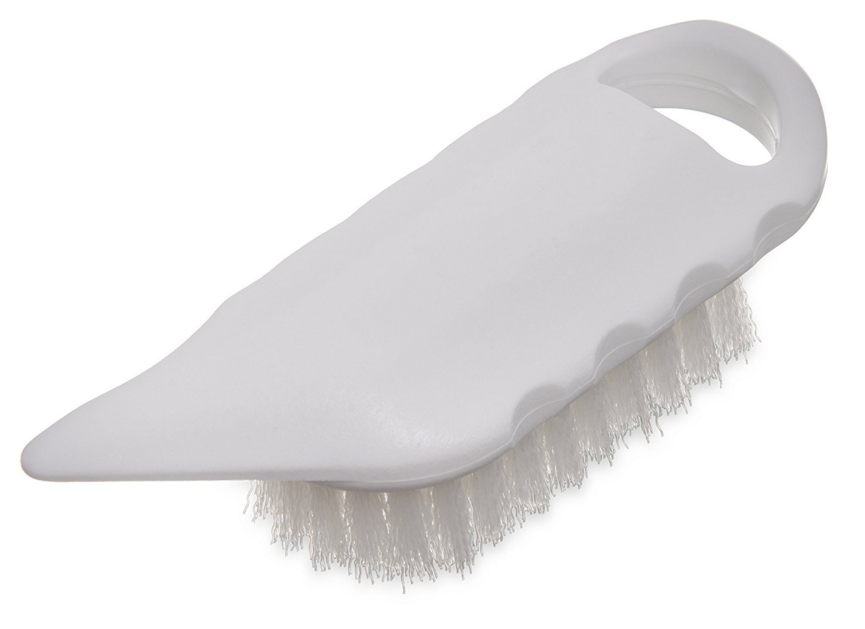 Potato Vegetable Brush, Nylon
Handy potato vegetable scrub brush with polyester bristles for thorough cleaning. This unique vegetable brush features an ergonomic grip and scraper edge for easily removing hard-to-get blemishes on potatoes and other vegetables. 
The medium stiff polyester bristle brush is a versatile kitchen tool that can be used for various prep tasks. It is designed with a unique scraper edge that makes it ideal for scrubbing off tough stains and grime. The brush also comes with an easy-to-clean, molded plastic handle that provides a comfortable grip and ensures that it lasts for a long time. Additionally, the brush features a loop on the end that allows for convenient drying and storage options. Whether you need to clean vegetables, scrub dishes, or tackle tough messes, this brush is a great choice for any kitchen.
Dimensions: 1.75" W x 5.75" L Overall. Bristle section 3" L x 1.7" W