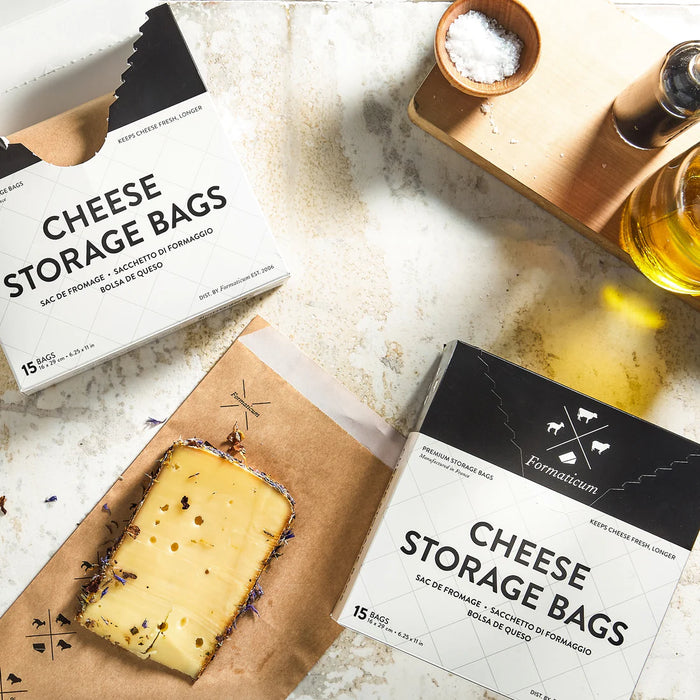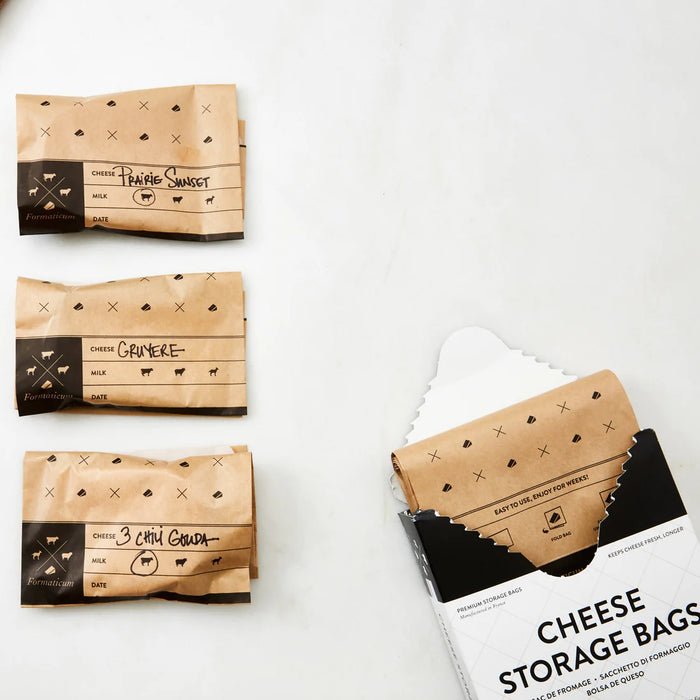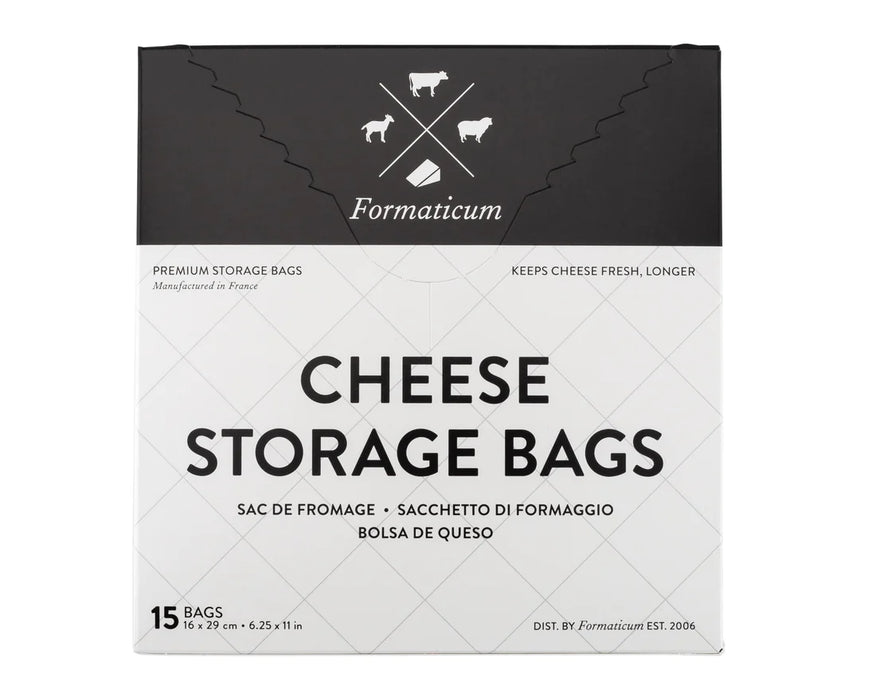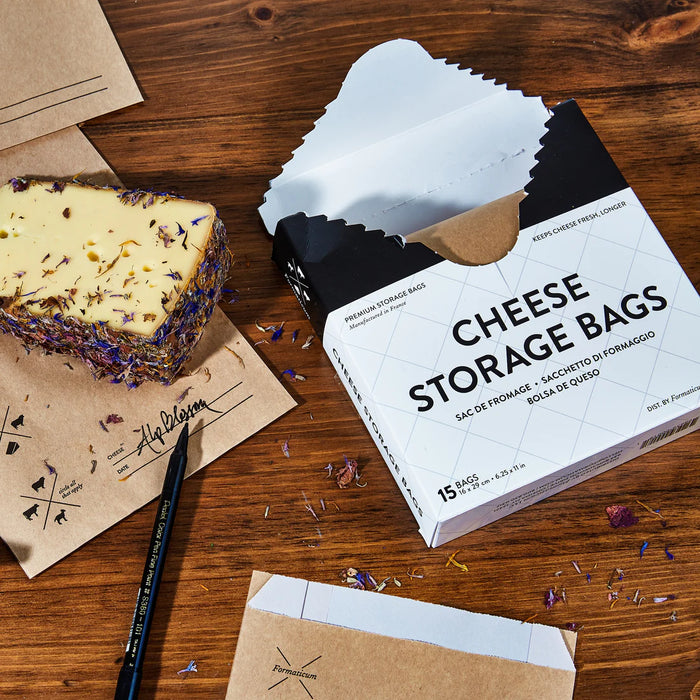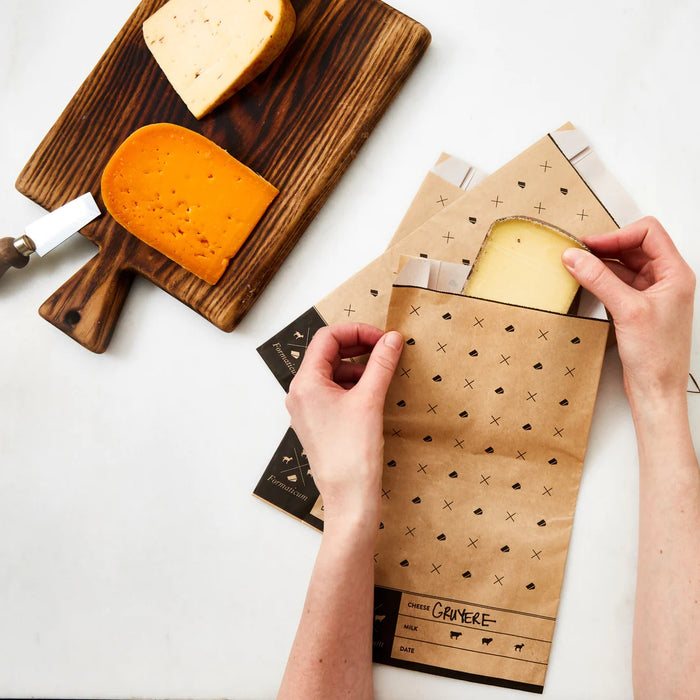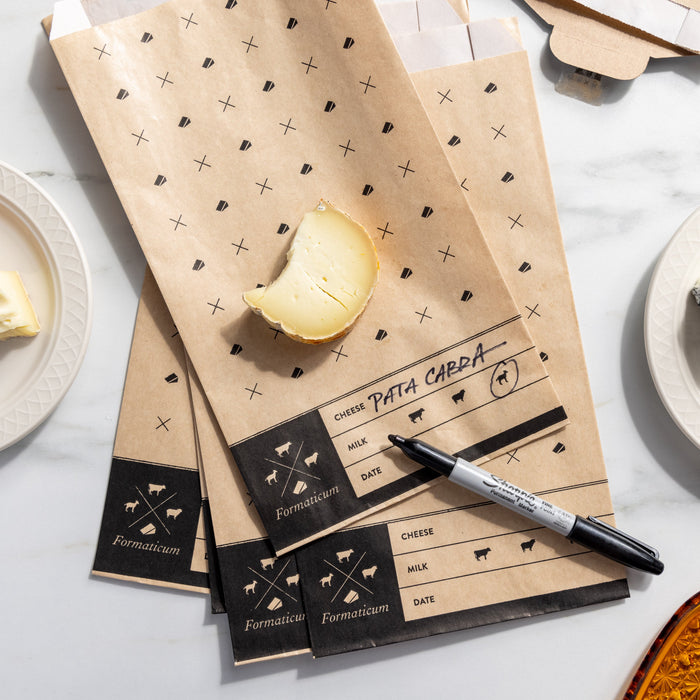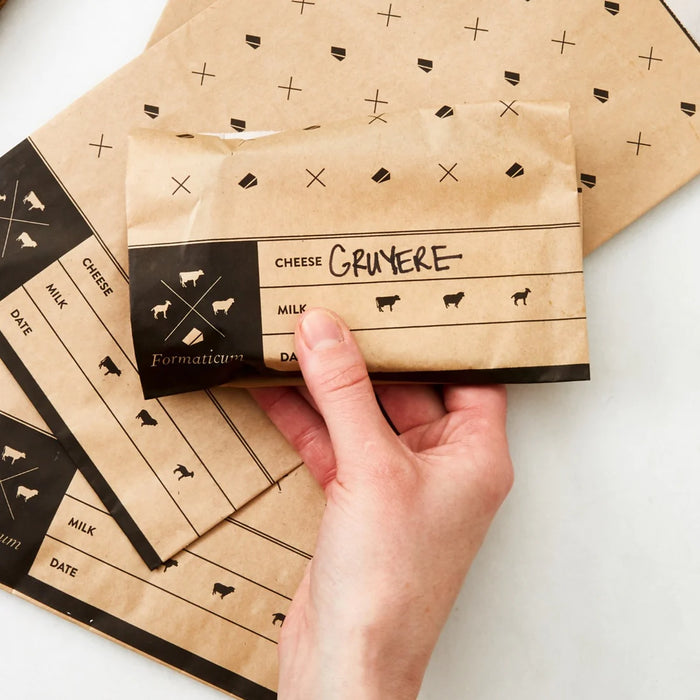 Premium Cheese Storage Bags, Box of 15
Cheese storage bags maintain freshness and flavor longer—all in a quick, easy-to-use bag. The material is porous enough to let cheese breathe while retaining ample humidity to prevent it from drying out. Reuse the same bag for the same type of cheese until butterfat stains become visible on the paper, then switch it out for a new one. Made in France and designed for cheese storage, bags are perfect for quick cleanup of leftovers and make a great gift for cheese lovers. Each package contains fifteen 6.25" x 11" cheese bags. 
Meticulously crafted in France, these cheese storage bags provide the perfect, easy-to-use solution for preserving flavor and freshness upon cheese, while also allowing it to breath. With 15 bags, 6.25" x 11" in size, each box is an ideal gift for cheese enthusiasts, allowing them to quickly store leftovers in durable material that will prevent the cheese from drying out. Experience luxurious cheese storage like never before.