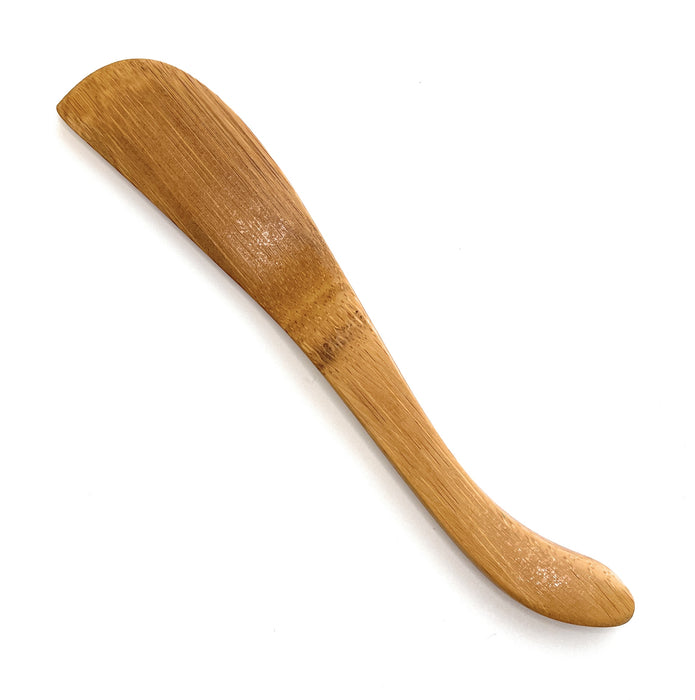 Hand-Burnished Bamboo Spreader, 7 inch
Indulge in the art of tasteful presentation with our exquisite bamboo spreader. Elevate your entertaining experience with their understated elegance, as they gracefully grace the charcuterie board or delicately nestle next to your enticing dip bowl.
Every spreader in our collection is meticulously fashioned from a selected piece of bamboo, embodying the essence of nature's finest craftsmanship. Each piece is thoughtfully hand-burnished, resulting in a luxuriously smooth finish that exudes sophistication.
With a perfectly balanced design, our bamboo spreaders effortlessly fit within the contours of your hand, creating a seamless extension of your culinary prowess. From delectable spreads to tantalizing dips, these versatile companions serve as the epitome of style and functionality, effortlessly enhancing every serving occasion.
Embrace the allure of our bamboo spreaders, where refined aesthetics meet exceptional quality. Immerse yourself in a world of exquisite taste and allow these utensils to transform your dining experience into an unforgettable culinary journey.