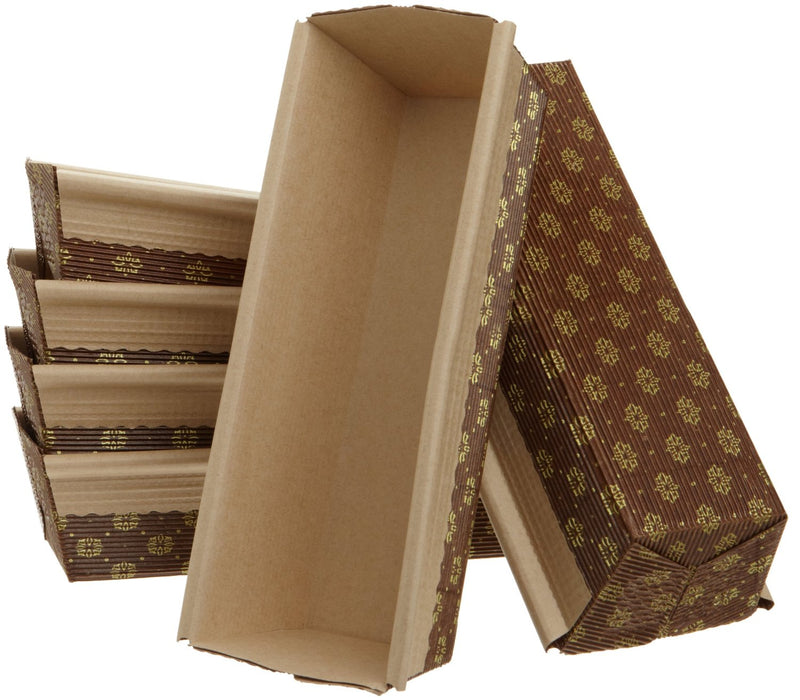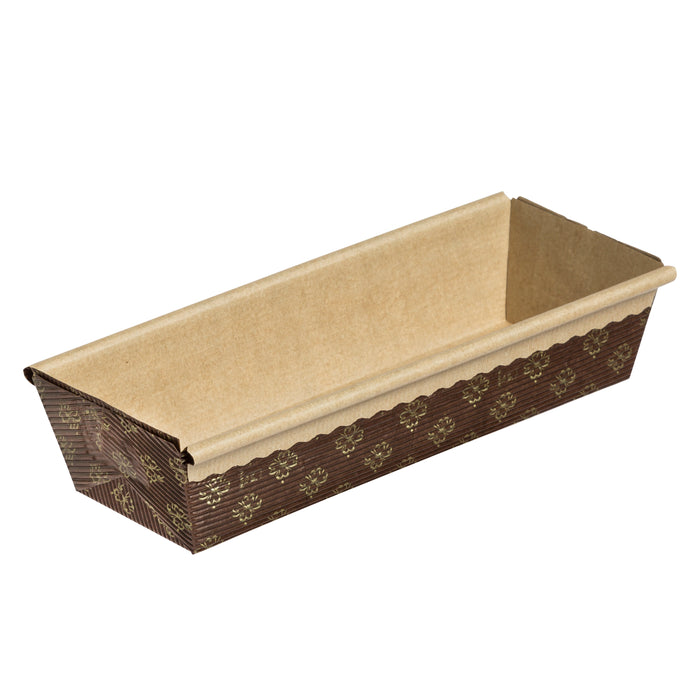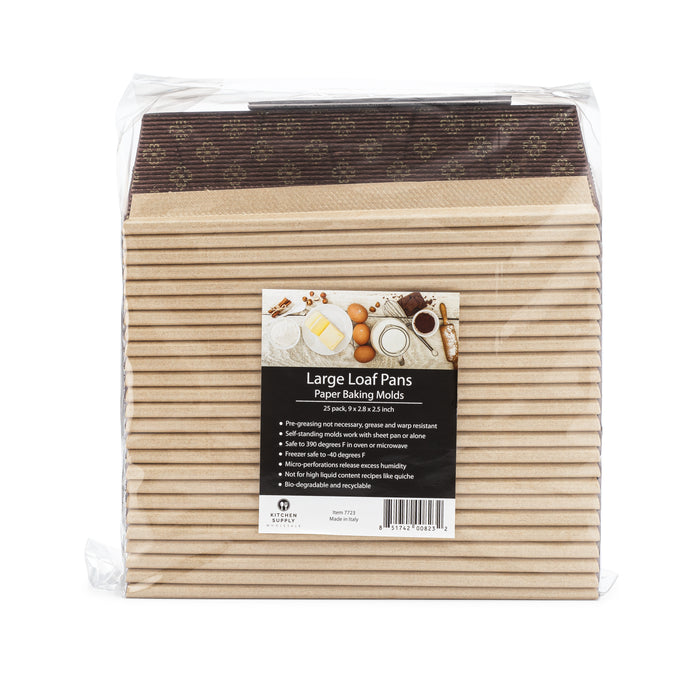 Large Loaf Paper Baking Pan 25-Pack, 9 x 2.8 x 2 Inches
From Kitchen Supply, elegant Paper Bakeware from Italy in classic gold on brown pattern. Perfect for home-baked gifts and commercial bakeries. Instructions included.
Use to bake a 9 x 2.8 x 2 inch loaf.

Perfect for home-baked gifts, bake sales, or holidays.

Safe for standard ovens or microwave up to 390 degrees.

Pre-greasing not necessary, grease and warp resistant.

Self-standing molds work with sheet pan or standard cookie sheet.

Freezer safe to -40 degrees F.

Micro-perforations release excess humidity.

Not for high liquid content recipes such as quiche.

Bio-degradable and recyclable.
Dimensions: 9 x 2.8 x 2 Inch
Quantity: Pack of 25
Crafted with care, this paper bakeware boasts a sophisticated design that's sure to impress. The classic gold on brown pattern is both timeless and elegant, adding a touch of refinement to your baked goods. Plus, with instructions included, you can bake with confidence and achieve perfect results every time.
Whether you're baking for your family or customers, this paper bakeware is sure to exceed your expectations. It's not only stylish but also practical, with a durable construction that can withstand high temperatures up to 390°F. And because it's microwave and freezer safe, you can easily store your baked goods and heat them up when you're ready to enjoy them.
So why settle for ordinary bakeware when you can elevate your baking game with this beautiful and practical Paper Bakeware from Italy? Order now and experience the difference!