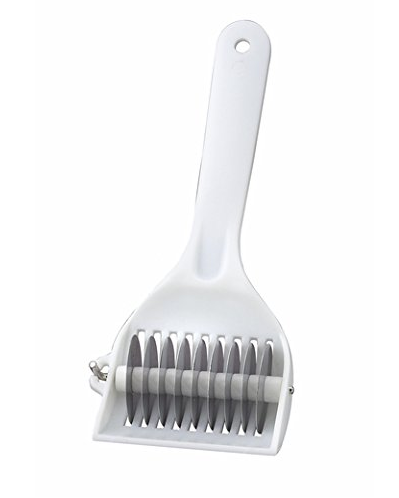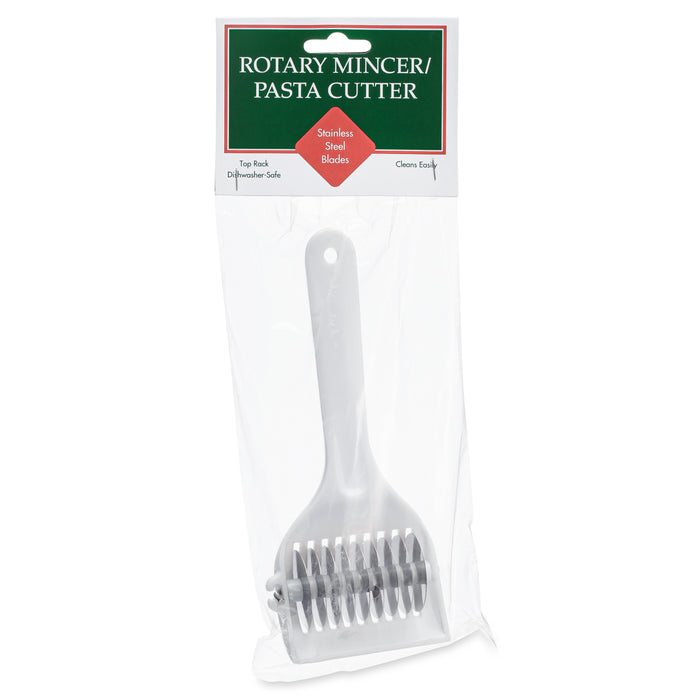 Parsley / Herb Mincer / Pasta Cutter
Impressive kitchen tool with endless possibilities. 
One of the Best Kitchen Gadgets of 2020: Its 9-blade design makes chopping herbs with a conventional knife an obsolete practice.  A supreme alternative to herb mills or herb scissors, the unique design can stand firm pressure while preserving your physical strength.  This ergonomic handheld pasta cutter wheel is comfortable in your hand, and much less bulky and expensive than traditional herb choppers and pasta cutters. Extremely versatile, use to mince fresh herbs including chives, cilantro, basil, and parsley. Imagine constructing a homemade pizza in a flash with this timesaving tool from crust-to sauce-to toppings. Challenge yourself in the kitchen by taking pasta night to the next level! Make an abundance of luxurious fettucini noodles in one graceful, swift motion.  Chop garlic and a bouquet of herbs for your own delicious marinara or arrabbiata sauce.
It's time to elevate your baking and decorating technique. No need to use a standard knife and ruler for tedious cutting and measuring. Sturdy and precise blades make for sharp, even cuts each and every time.  Perfect for an elegant lattice or other decorative crusts for pies, tarts, and pastries.  Use for eye-catching strips of fondant on beautiful gourmet cupcakes.   Transform frozen puff pastry into something truly remarkable with your own custom design.
Completely dishwasher safe (top rack) with no need to disassemble. Its white plastic body and high-grade stainless steel blades are easy to clean and even save on mess in the kitchen. Its slim and compact design uses every last scrap of dough on your board making clean up painless.
Comfortable grip handle for applying just the right amount of pressure

9 Stainless steel blades

Durable, Easy to use, dishwasher safe for simple cleanup

Mince fresh herbs and chop leafy greens for healthy recipes