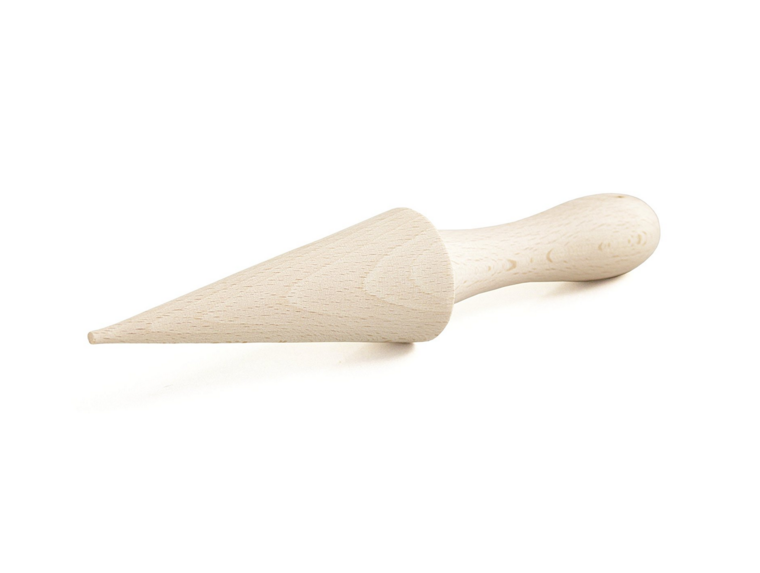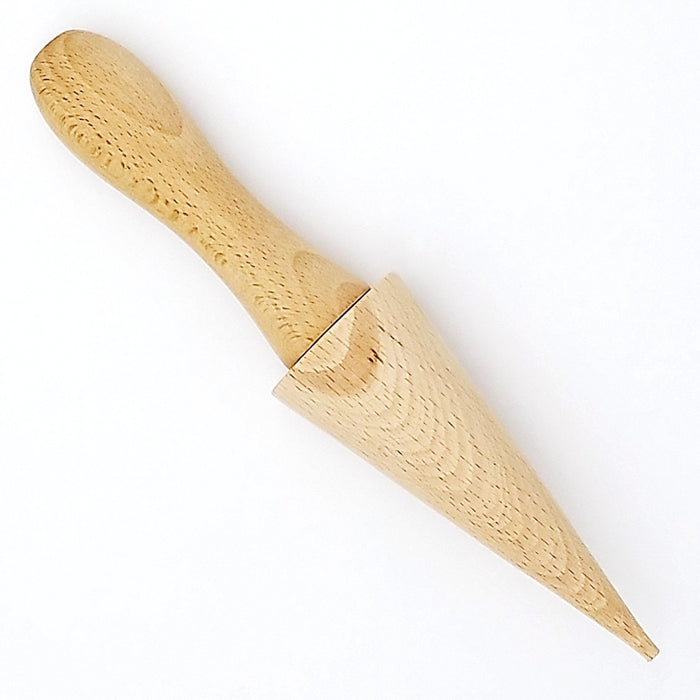 Pizzelle Cone Roller, Wood
This Wooden Cone Roller is ideal for shaping pizzelles, sugar cones, krumkakes, cannolis, and wafer cookies to make decorative presentations with delicious fillings such as cream filling, icings, whipped cream, ice cream, jam and more.
Directions: Easily shape warm pizzelles or other cookies into cones. After baking, but while the cookies or pastries and while still warm and flexible, shape around the cone. Set aside rolled cones to cool before filling. 
Crafted from 100% Beechwood, natural smooth finish
Hand wash in warm water with a mild detergent
Do not bake cookies on roller, It is not for oven use.
Item: 6080
Overall Dimensions: ~9.25 Inches
Cone Dimensions: ~5.38 Inches