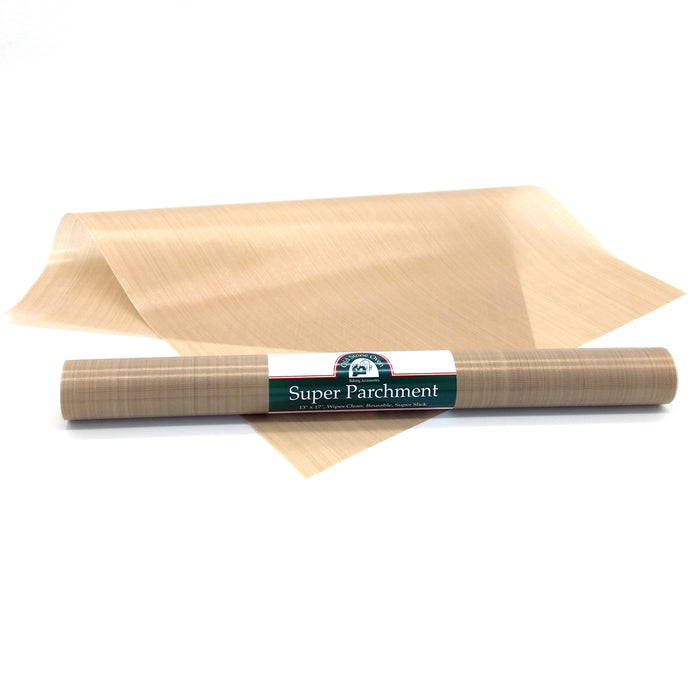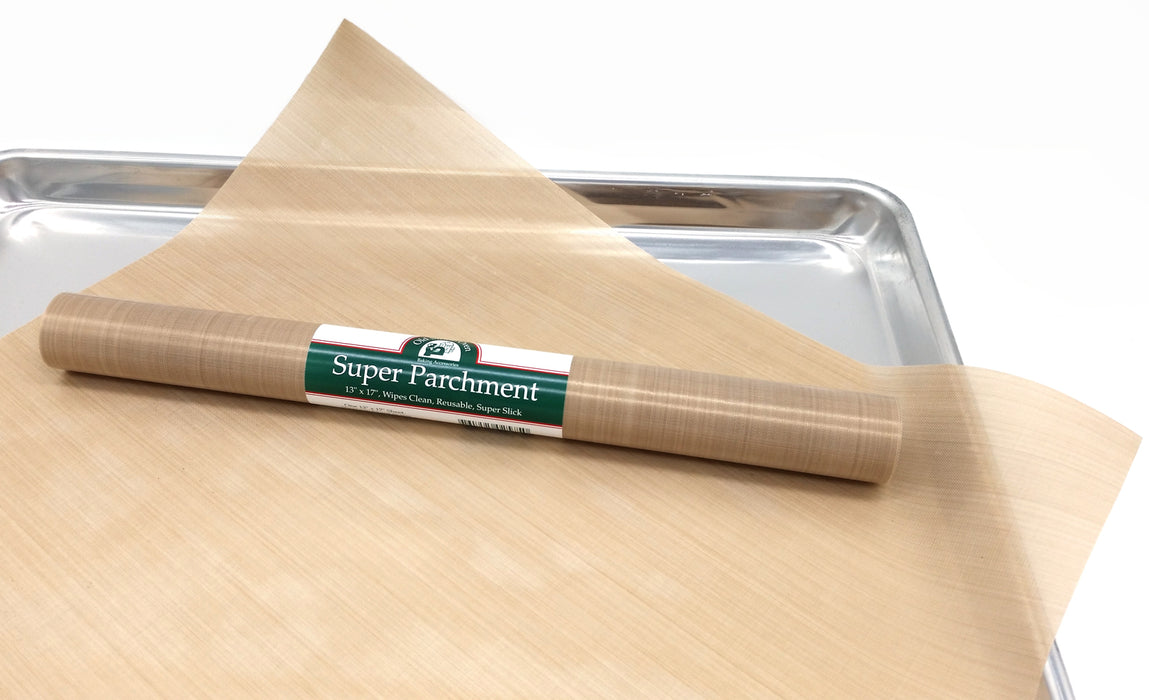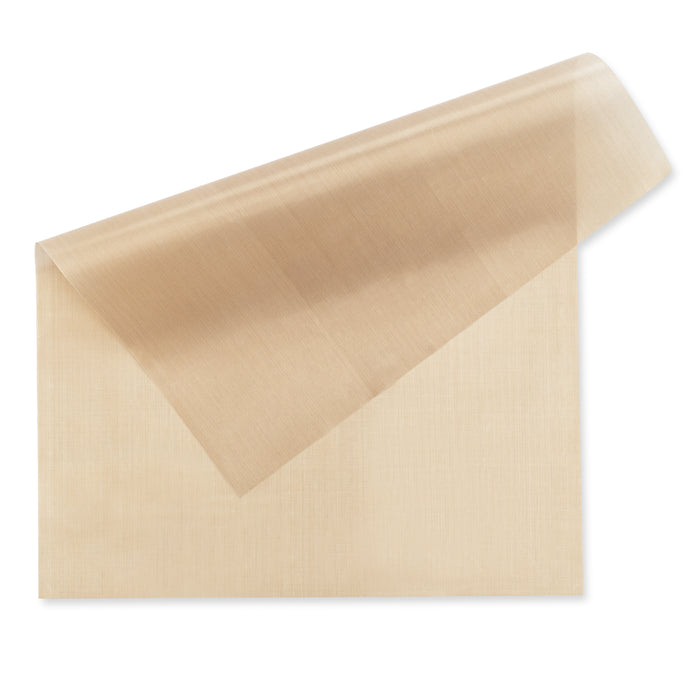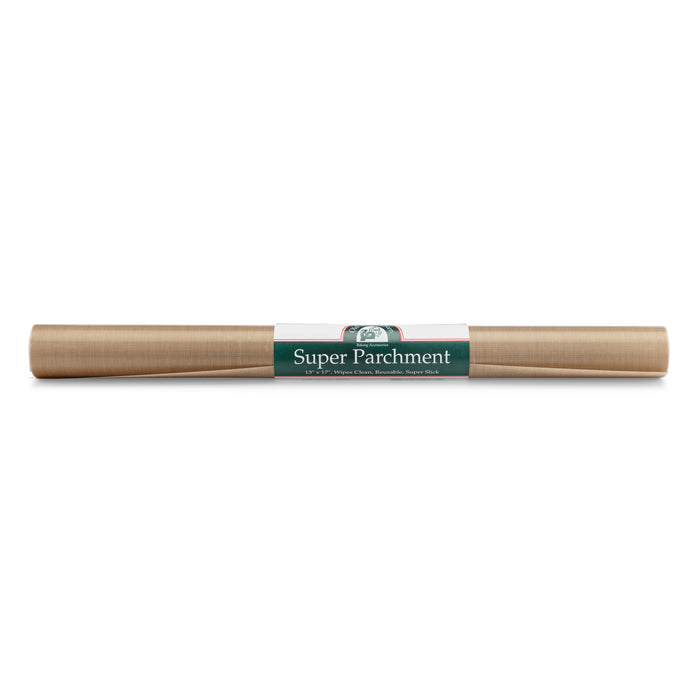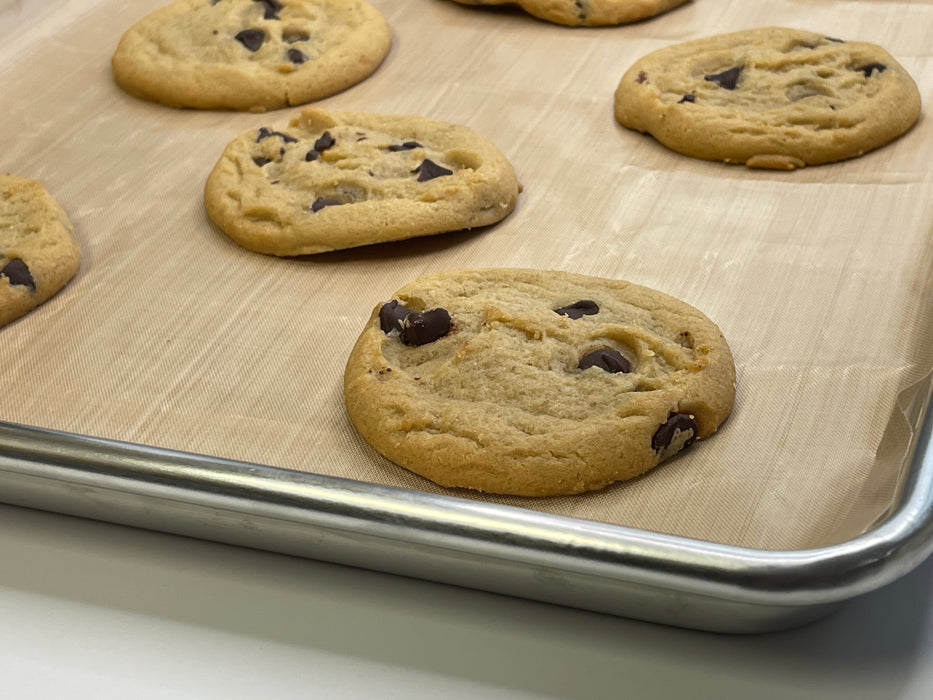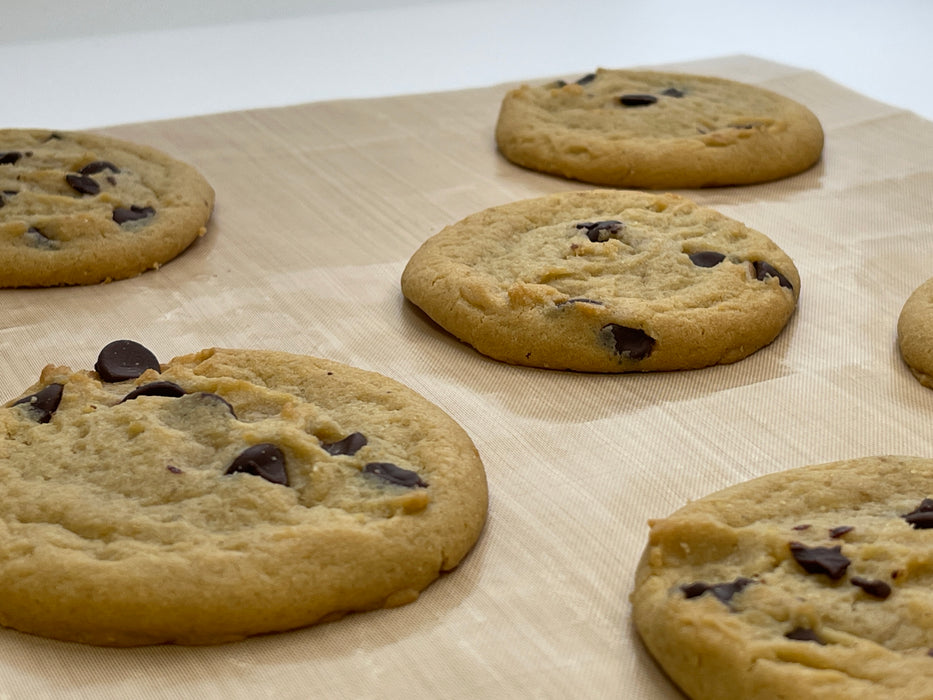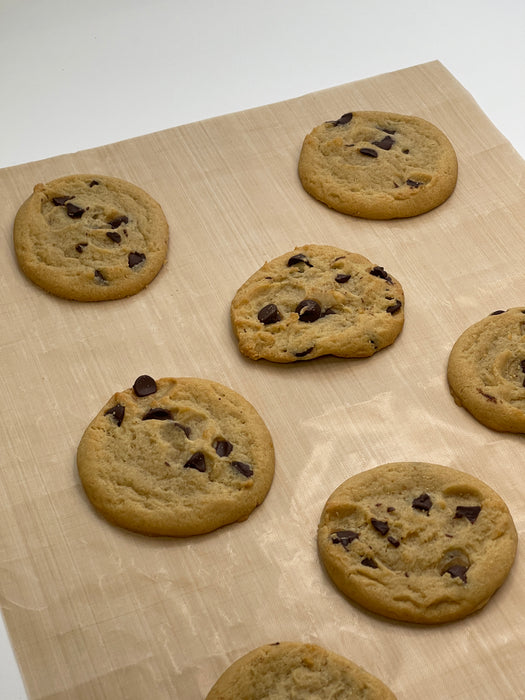 Reusable Super Parchment Paper 13x17 Inch
The incredible "never-stick" baking liner that fits perfectly in a half-sized baking pan! Even the stickiest, most delicate cookies and pastries slide off easily without breaking or tearing. Washable by hand or on the top-shelf in the dishwasher and reusable hundreds of times.
A true nonstick surface, this food-safe baking liner provides an optimum baking surface. The Super Parchment can be used with either side up and works in conventional or microwave ovens up to 500 degrees. It requires no greasing or buttering and easily releases pastries, breads, cookies, biscuits and anything else that may stick to the cooking surface. Kitchen Supply's reusable parchment paper is the perfect solution for preparing pizzas and slipping them easily onto a heated pizza stone.
Finished using it? Simply wipe clean with a damp sponge or paper towel.
Kitchen Supply Super Parchment is ready to use without additional preparation in most cases. It can be used either side up. No greasing is necessary. Super Parchment can be used in microwave and conventional ovens and the cooking time is not affected. For cookies, place the Super Parchment on the cookie sheet and place the cookie dough directly on the Super Parchment. Do not grease! Don't allow the Super Parchment Paper to come over the edges of the pan being used. Easily slip the baked cookies off the sheet when ready. For cakes and brownies, line a square or rectangular baking pan with Super Parchment Paper by putting it on the bottom of the pan and carefully folding up the corners and sides. Allow at least 10 minutes to cool before turning out onto a cooling rack and peeling off the Super Parchment.
For Pancakes, Super Parchment Paper can be used directly on large pancake griddles by pouring the batter onto the Super Parchment. Make sure the sheet does not stick out from the edge of the griddle! 
To clean, wipe with a damp sponge or paper towel. It can also be wash more thoroughly with detergent and water. Super Parchment Paper is not damaged by boiling water or soaps.
Additional Care & Use Instructions:
Do Not expose to temperatures in excess of 500 degrees F.
Do Not expose to open flames, hot burners, gas or charcoal grill surfaces.
Do Not use sharp or metal utensils.
Do Not cut on the Super Parchment.
Do Not allow the Super Parchment to exceed the size of the pan being used.
Looking for more uses? Super Parchment has been cleverly used as non-stick surface for crafting projects that require ironing.
Non-Stick Surface, No Pre-Greasing Necessary
This Super Parchment Paper is Easy to Clean by Hand or on Top Rack of Dishwasher
Works Beautifully in Conventional or Microwave Ovens
ITEM: 2575
UPC: 761995025750
Kitchen Supply 13 inch x 17 Inch Parchment Paper