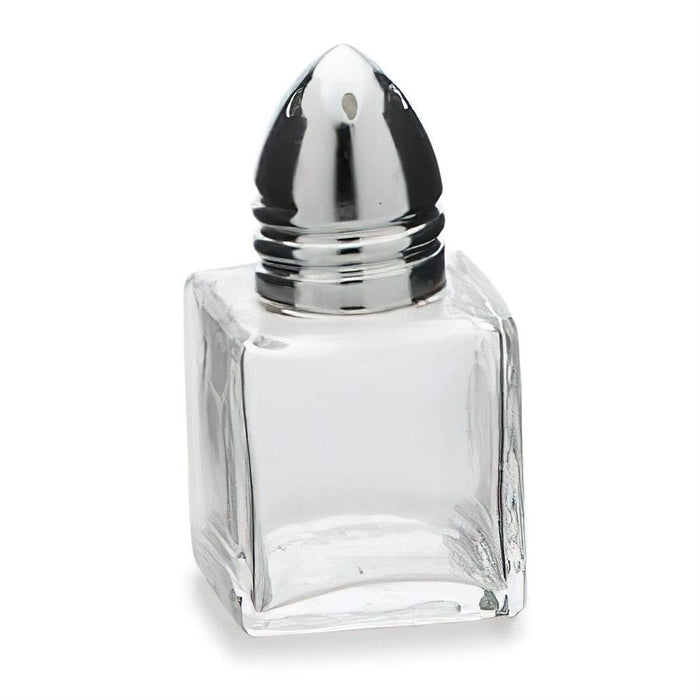 Salt and Pepper Shaker Set, Mini Cube 0.5 oz
Miniature in Size, Big on Flavor
Each shaker holds up to .5 oz. of salt, pepper, or other seasoning. It's an ideal amount for a catered event, wedding reception, or outdoor picnic. For the food service industry, these are an excellent addition to room service trays and service carts.
Clearly a Stylish Choice
Each cube-shaped shaker features a threaded, twist-off chrome top for a simple and elegant silhouette. The clear glass design allows guests to easily select their seasoning of choice, while food service workers can quickly spot needed refills.