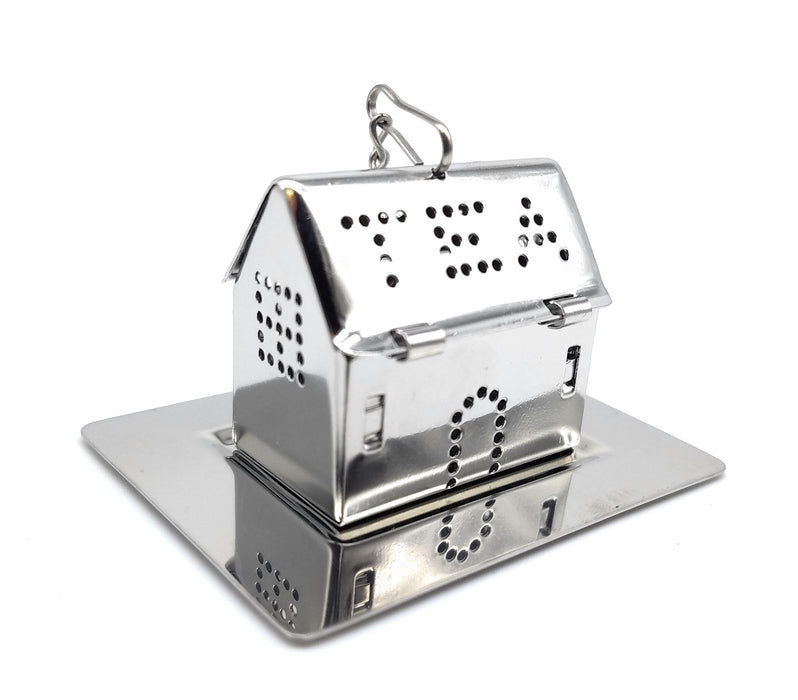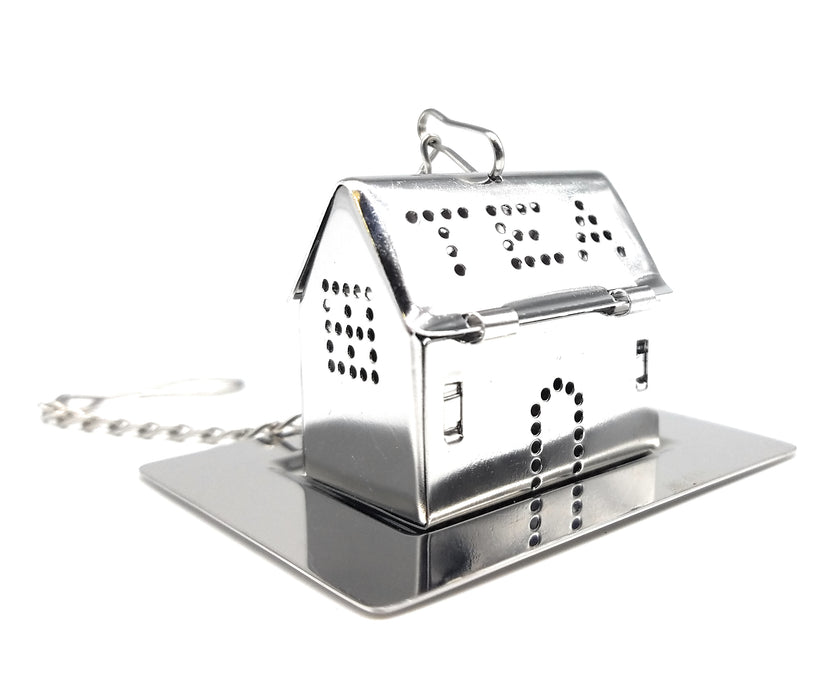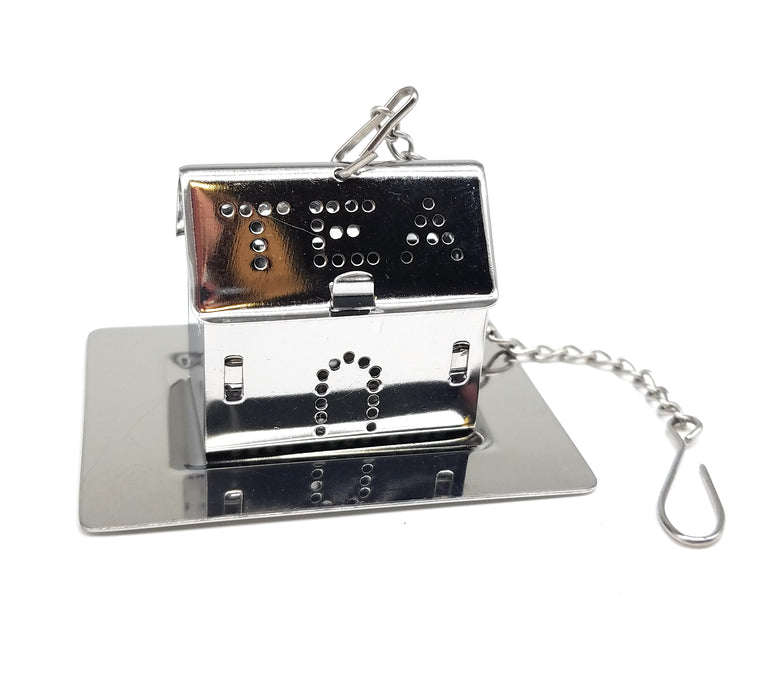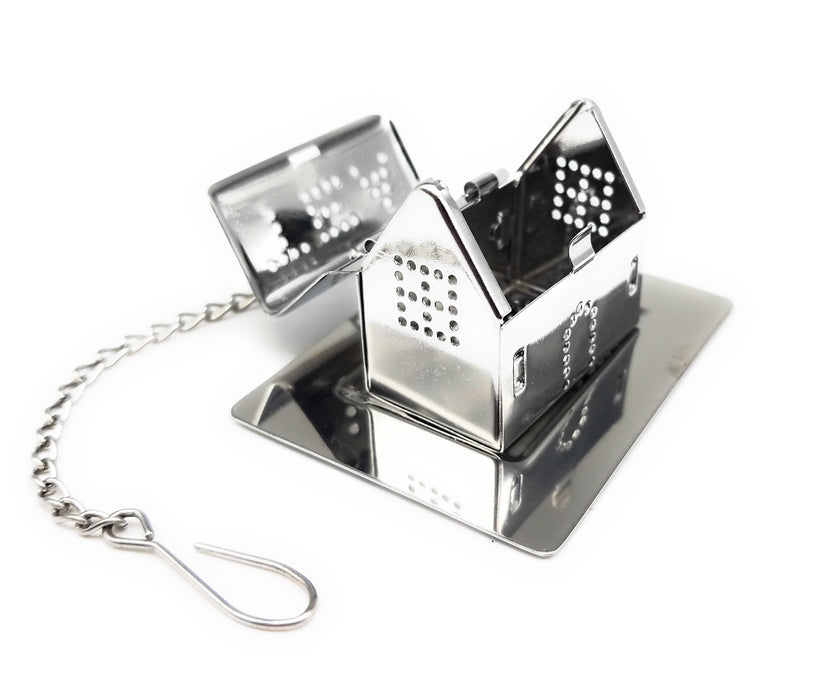 Loose Leaf Tea Infuser, Tea House
Experience the perfect blend of functionality and whimsical style with our unique Tea House-Shaped Tea Infuser. Crafted from high-quality stainless steel, this infuser is not only durable but also adds a touch of whimsy to your tea time. Tea aficionados choose loose leaf tea over tea bags. Brewing the perfect cup is a pleasure with this tea infuser. 

Key Features:
Quaint House Design: Our tea infuser is creatively shaped like a house, making it a delightful addition to your tea collection. Enjoy the visual appeal as your tea leaves steep inside this adorable accessory.

Superior Stainless Steel: Crafted from premium stainless steel, this infuser guarantees long-lasting performance and exceptional durability. You can rely on its robust construction for countless cups of perfectly brewed tea.

Fine Mesh Filter: The ultra-fine mesh filter ensures that your tea is brewed to perfection. It effectively prevents any loose tea leaves from escaping, providing you with a smooth and enjoyable tea-drinking experience.

Easy to Use and Clean: With a user-friendly design, our House-Shaped Tea Infuser is effortless to use. Simply fill it with your favorite loose tea leaves, close the lid, and steep in hot water. Cleaning is a breeze too, as it can be easily rinsed and is dishwasher safe.

Versatile and Practical: This infuser is suitable for both large teapots and individual cups. Whether you prefer a cozy tea session by yourself or a delightful gathering with friends, our House-Shaped Tea Infuser is the perfect companion.
Add a touch of whimsical elegance to your tea rituals with our Stainless Steel House-Shaped Tea Infuser. It also makes a thoughtful gift for tea enthusiasts and home decor enthusiasts alike. Elevate your tea experience and bring a smile to your face with this charming infuser.